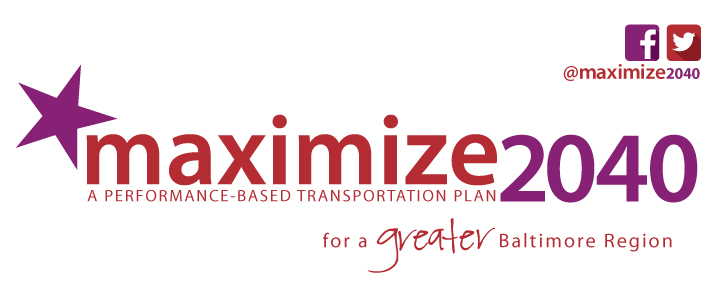 The current regional long-range transportation plan (LRTP) is titled Maximize2040: A Performance-Based Transportation Plan.
The eighteen-month planning process for Maximize2040 started with a public launch in March 2014 and continued through November 24, 2015 when the BRTB approved Resolution #16-9. Approval by the Federal Highway and Federal Transit administrations, with an air quality conformity determination by the U.S. EPA, followed on January 15, 2016.
Maximize2040 was developed in coordination with local, state, and federal agency transportation professionals, area business leaders, community advocates, and many other interested individuals and organizations. A highlight of the LRTP development process was an exploratory scenario planning exercise. The BRTB also sponsored a call for public project ideas.
The BRTB has approved three amendments to Maximize2040 (see Resolution #17-3, Resolution #18-10, and Resolution #18-11.)
The financial plan shows the amount of revenue the region reasonably anticipates will be available over the next 20-25 years.