BMC is located in McHenry Row, a mixed use development in the Locust Point neighborhood of Baltimore City, just off Key Highway and Fort Avenue and conveniently located to I-95. BMC's offices are on the third floor of the Ramparts building, a five-story office building behind the firehouse. The entrance to the Ramparts building is across the plaza from the water tower. BMC's offices are accessible by car, transit, walking and biking.
Transit
BMC's location is adjacent to the MTA 94 and 71 bus lines as well as the Charm City Circulator's Banner Route.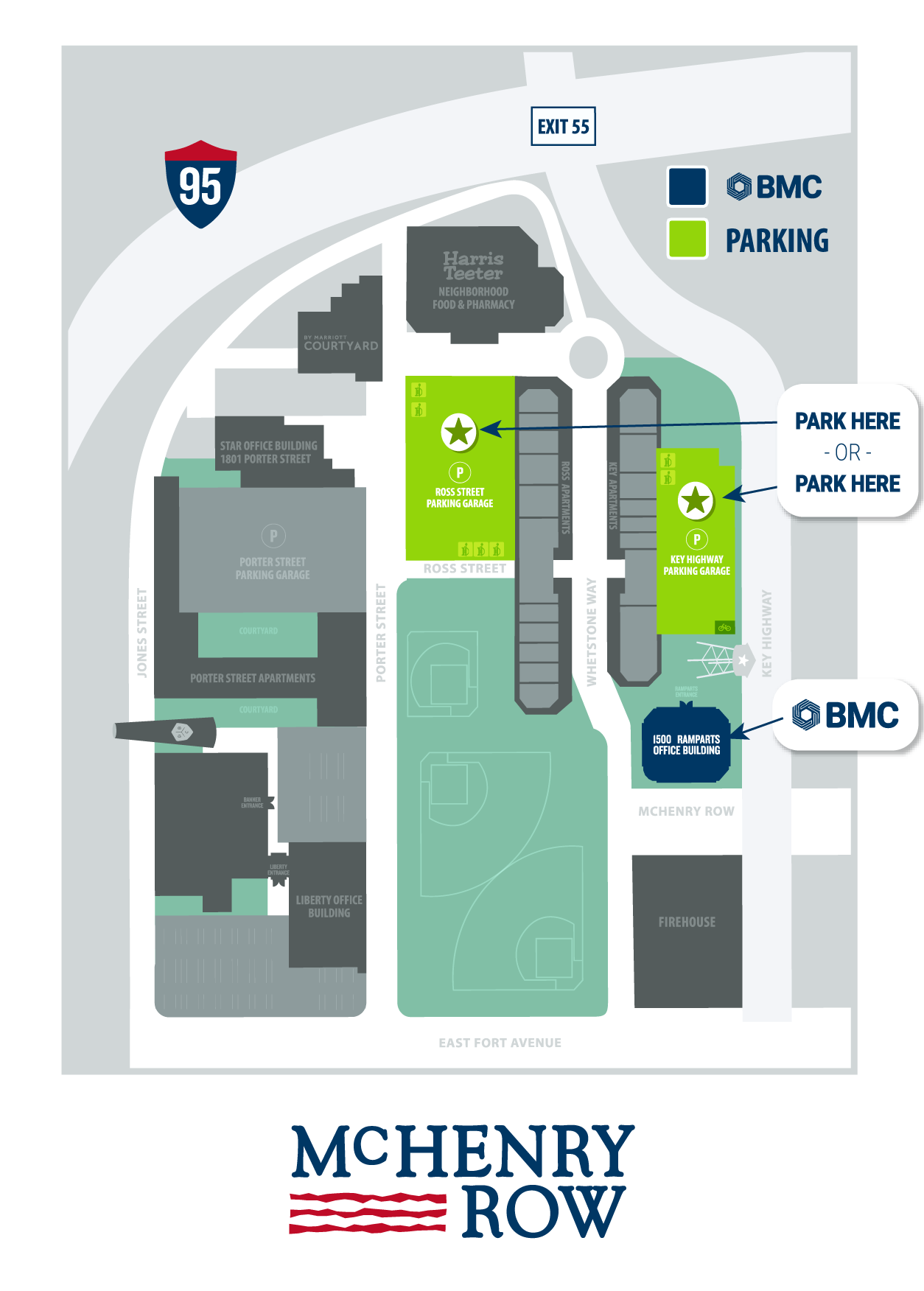 Parking
BMC visitors may park on the ground floor in the Key Highway Parking Garage, immediately adjacent to the Ramparts building across from the plaza with the water tower, or in the Ross Street Parking Garage across Whetstone Way, adjacent to Harris Teeter. Spaces in the Key Highway garage are limited to two hour parking. If a meeting is scheduled to last longer than two hours or if the meeting includes more than 10 participants, guests are encouraged to park in the Ross Street Parking Garage (above the gate). Parking for persons with disabilities is available in either garage. Metered parking is also available along Whetstone Way.
Bike Racks
Bike racks are available in the garage as well.