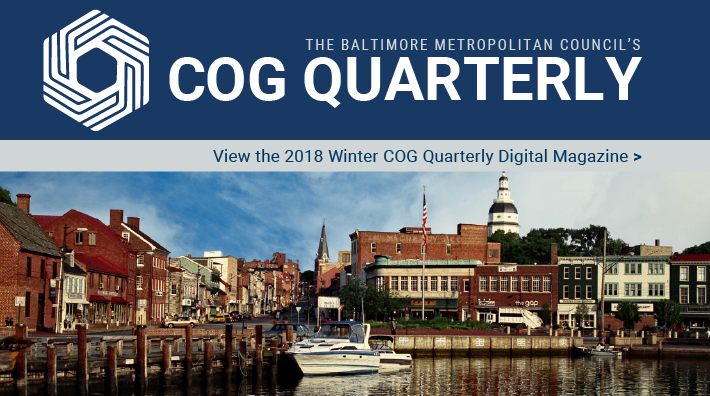 Dear Friends,
When you look at the national news, it's easy to dismiss Baltimore as a city with great challenges and struggles. But outsiders are discovering what so many of us have known about this region for years: Baltimore is a dynamic destination and it's only getting better.
Forbes started the momentum when it dubbed us No. 14 on "America's Coolest Cities to Live" in 2012. Then Zagat crowned Baltimore City No. 2 on "The Top 17 Food Cities of 2015." So it's no surprise (but still quite exciting) that we made the New York Time's "52 Places to go in 2018," a list of global destinations.
Our Winter 2018 COG Quarterly cover story, "Baltimore Bound," highlights regional tourism and its intersection with transportation (Page 14). The Baltimore region has something for everyone – whether you're a foodie or beer connoisseur, a sports fanatic or patron of the arts, nature enthusiast or leisure lover. The tourism industry is a key component of our economy, and it's an emerging factor in how we approach transportation planning for the future.
Once again, thank you for your interest in BMC and our work.
Sincerely,
Michael B. Kelly
BMC Executive Director