During the recent Firefighter Safety Stand Down week, June 14 to 20, BMC staff member Eileen Singleton worked closely with Patrick Rooney, MDOT SHA CHART Operations Training Manager, to hold 13 sessions of a 1-hour Traffic Incident Management refresher course. The courses, originally scheduled to take place in person, were instead virtual in response to the global pandemic.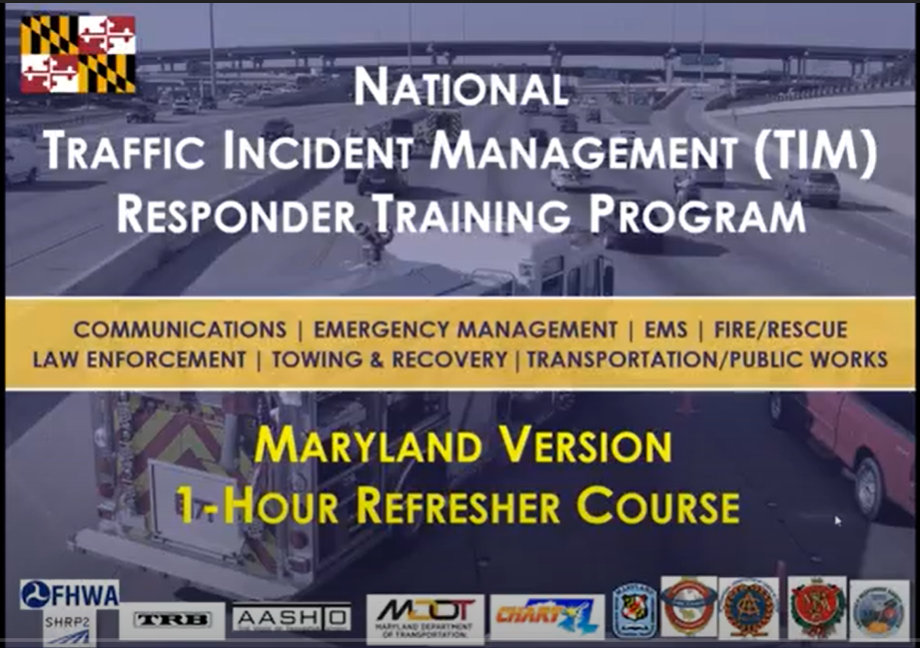 Rooney prepared the 1-hour refresher by selecting key concepts from the 4-hour national Traffic Incident Management Responder Training Program. The primary goal of both the longer course and the refresher is responder safety – reminding responders of the safest ways to arrive, park, and work at traffic incident scenes so everyone goes home at the end of their shift. Over 125 responders received training through the thirteen sessions. Responders were from multiple response disciplines and from all parts of Maryland.
While congestion and the number of crashes have decreased during the pandemic, crash data shows that overall crashes are still happening with rates of less severe crashes slightly decreasing and rates of the most severe crashes increasing (fatal and severe injury crashes). One theory for the relative increase in crash severity is that less traffic leads to less congestion and therefore people can, and do, drive faster. So travelers are reminded to be extra cautious while driving and follow the law to Move Over (or slow down if you cannot move over) for emergency responders and other workers at incident scenes.